Special Thanks:
To the people at the Vietnam Project, Texas Tech University. I am not sure they will ever know how special this project is!




The Virtual Wall provides a web site for memorials to those 58,249 women and men who are named on "The Wall", the Vietnam Veterans Memorial in Washington, DC.

Terry Moon photographer with 1st Cav PIO Nov 68 to Nov 69, based at Phuoc Vinh.
http://1stcavphotog.tripod.com/index.html

Charlie Company 2/7 1st Cavalry Division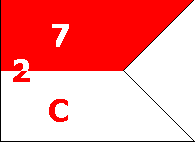 Charlie Company
1st Battalion 8th Cavalry
1968

1st Cav Medic
(Airmobile)
Memorial Day 2007. Received notice of the death of John Dennison.......
Creator of 1st Cav Medic website. May he rest in Peace.

A Btry 6/27th Arty
Lots of Quan Loi Pictures!
http://www.quanloi.org/QuanLoiVietnam/WelcomeToQuanLoiVietnam.html

To Pete Bird for the use of his pictures. (all mine, with the exception of one, were lost when I was medevaced).


This site has some neat "sounds" of Vietnam.


The home page for the "Jumping Mustangs".

The home page for the Library of Congress Veterans History Project.
http://www.loc.gov/folklife/vets/

Great website lots of info
http://www.angryskipperassociation.org/

"Chickenman" website. These guys flew lots of missions for D 1/8